This four-bedroom family home, overlooking Cox's Bay, sits amongst an eclectic collection of properties on a quiet suburban street.
The main sculptural form twists and ramps up from the discrete street frontage over a cluster of organic 'pod' forms containing bedrooms, a lounge and kitchen. The living spaces and circulation areas are seemingly held between these pod forms giving a relaxed air and fluidity to the spaces. The design seeks to establish an interesting connection between architecture and landscape through the integration of a series of courtyards and lush gardens.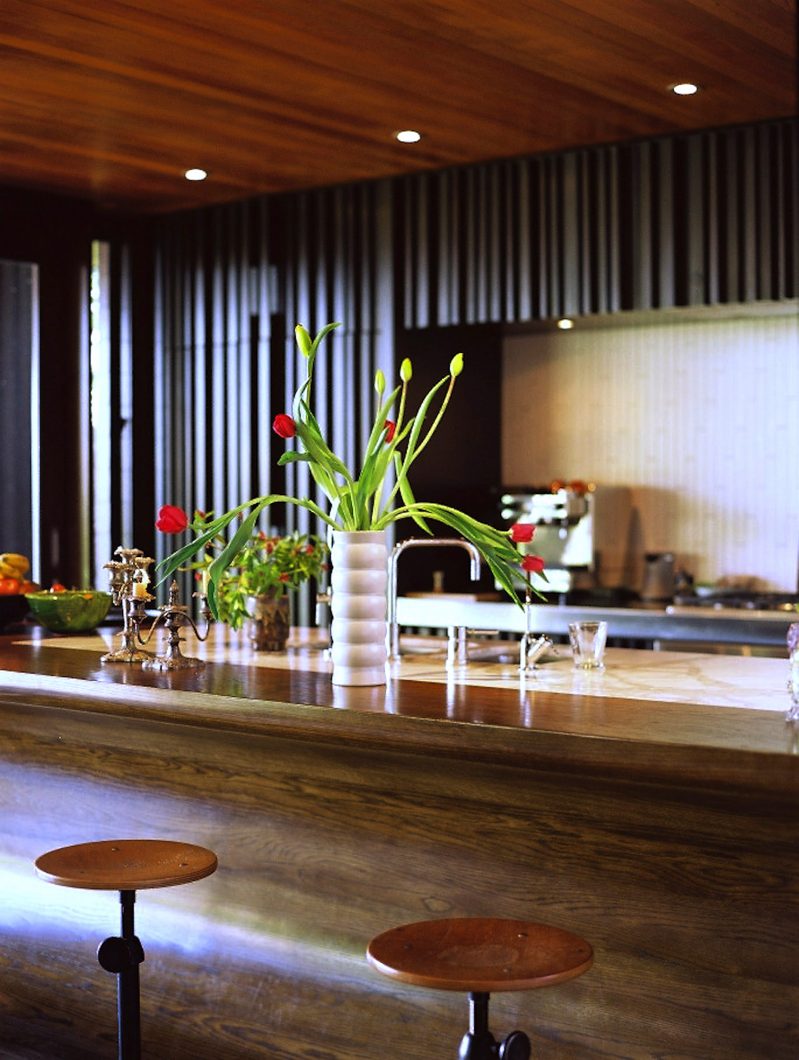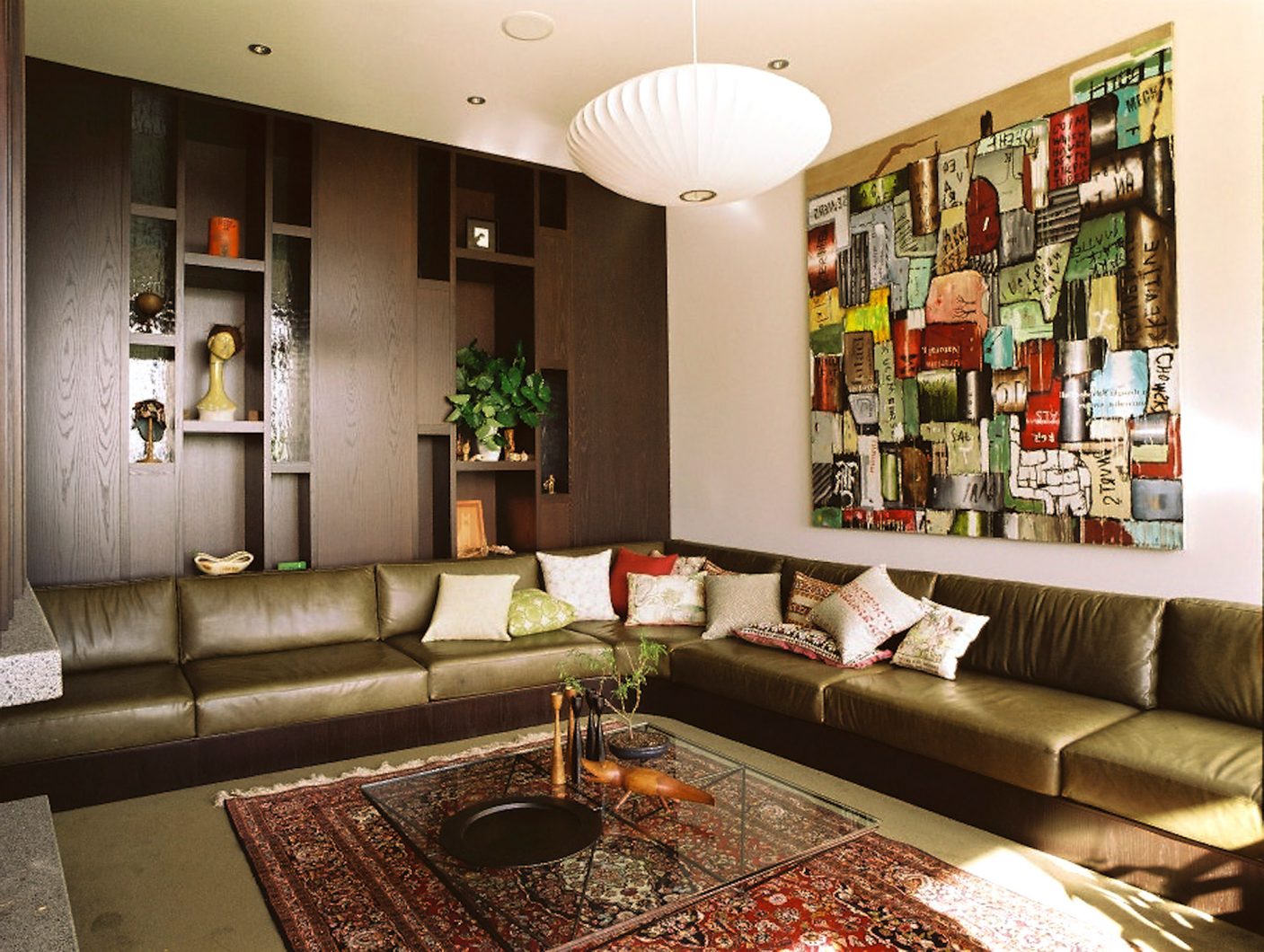 Externally, the chamfered black form interacts with the softer, textured pod shapes to create a challenging and enigmatic adaptation of the 'classic' New Zealand timber house. From the waterfront the home references the vernacular seaside 'Bachs' of New Zealand.
Stretching out along the narrow site, the house stops short of the sea to form a private waterside oasis, featuring a clifftop spa and pool, outdoor lounge, decks, lawns and garden.