This award-winning house sits majestically on a north sloping section with a dramatic outlook to Hobson Bay, in Auckland, New Zealand, adjacent to an enclave of iconic New Zealand modern houses.
The living areas, sky deck and main bedroom are located on the upper floor to take in the panoramic harbour views. The upper level functions as a semi independent apartment for the parents, while the ground floor level has two bedrooms for the teenage sons, a living area and kitchenette, as well as garaging. A small hydraulic elevator provides for transportation of supplies to the upper level, and to future proof the home (the owners do not want to be forced to move in old age).
The upper level reads as a sculpted concrete mass hollowed-out to house the occupants and to reveal the sea view. This heavy mass sits on a lightweight base of timber and glass, creating a sense of tension and daring. The top floor overhangs the ground floor, effectively forming a verandah around the base.
The exterior is interplay of textured surfaces, giving the house an earthy handmade quality; rough concrete, smooth concrete, timber and glass are contrasted in a sculptural composition.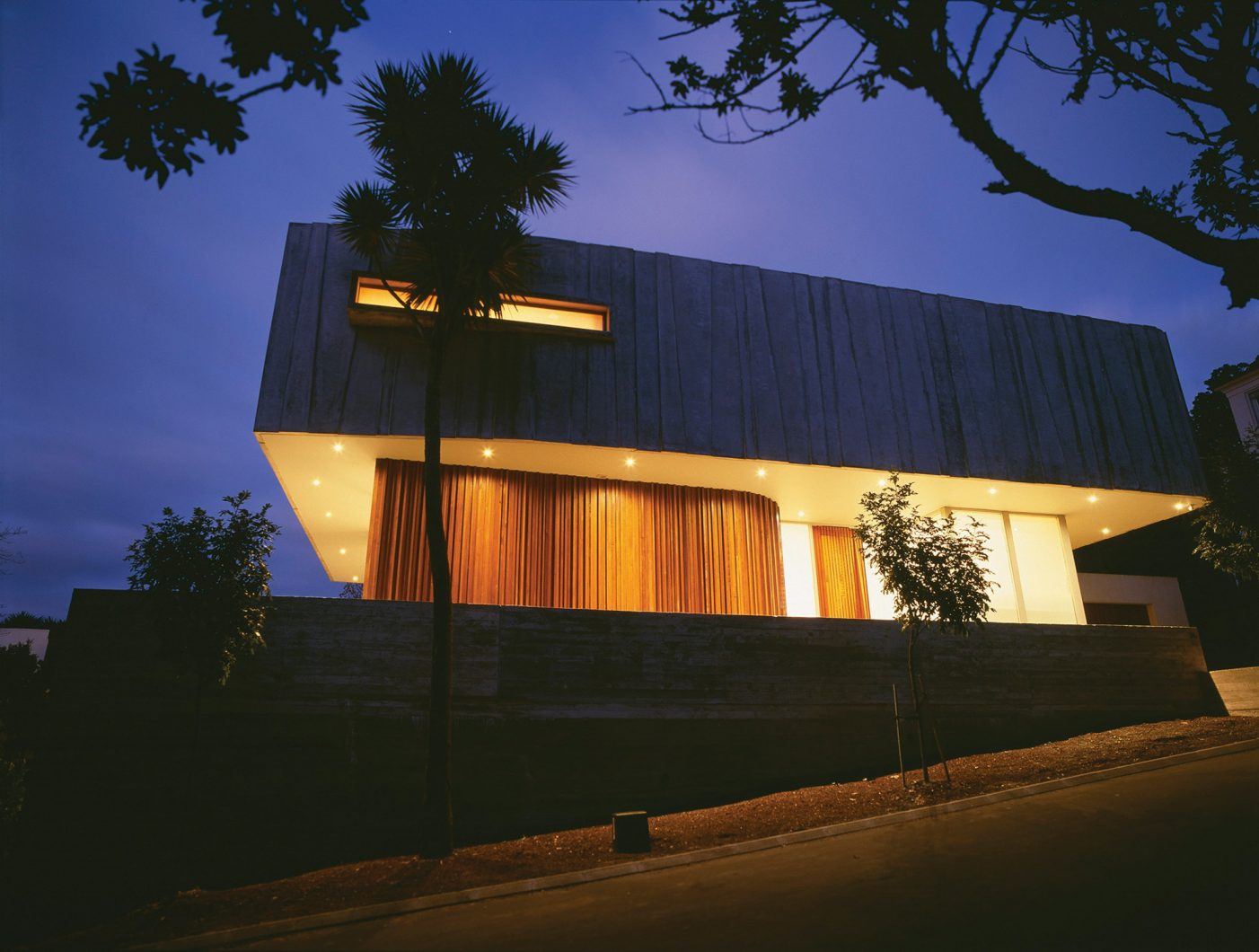 The interior is a calm and sensuous experience featuring soft glowing skylights, white plaster walls, and natural timber floors.