This house rests at the harbour's edge in the leafy Auckland suburb of Westmere.
Our client was committed to eastern spirituality and nourishment of the soul and our role was to interpret this in a New Zealand context with a house that belonged to this place. We aimed to create an earthy and soulful home, a place of spiritual calm and a peaceful haven in the city.
A rough, textured insitu cast concrete wall forms a spine, defining the ridgeline and the circulation flow through the house. Landscaped courtyards open off either side allowing sunlight, air and nature into the heart of the house. The steeply angled roof planes and peripheral walls are clad in cedar shingles, like a feather cloak draped over the structure.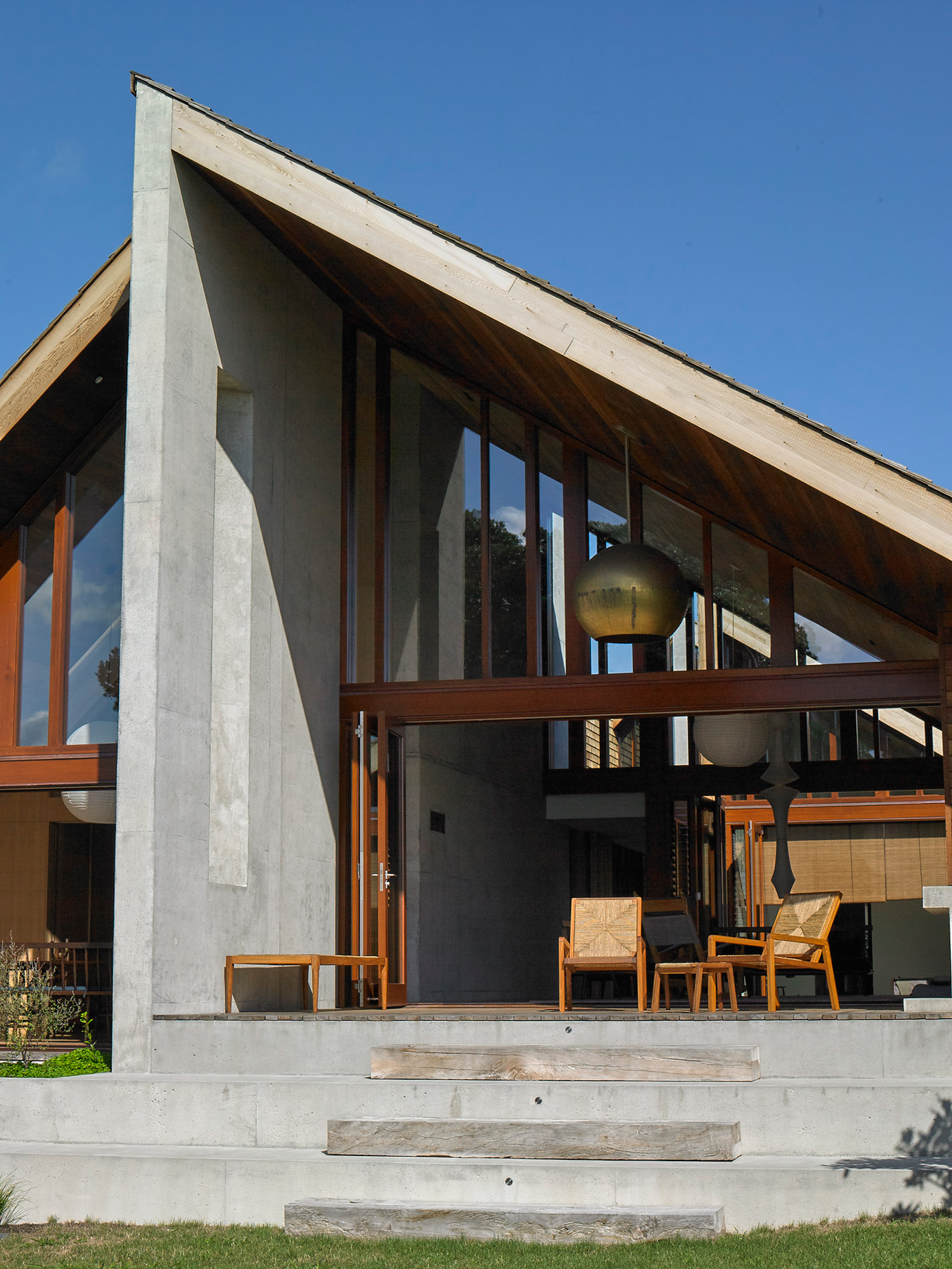 The living areas overlook the waterfront, while spaces for sleeping, yoga and music open onto private courtyards. Full height glazing gives a sense of transparency, allowing the presence of the harbour to be felt throughout the house.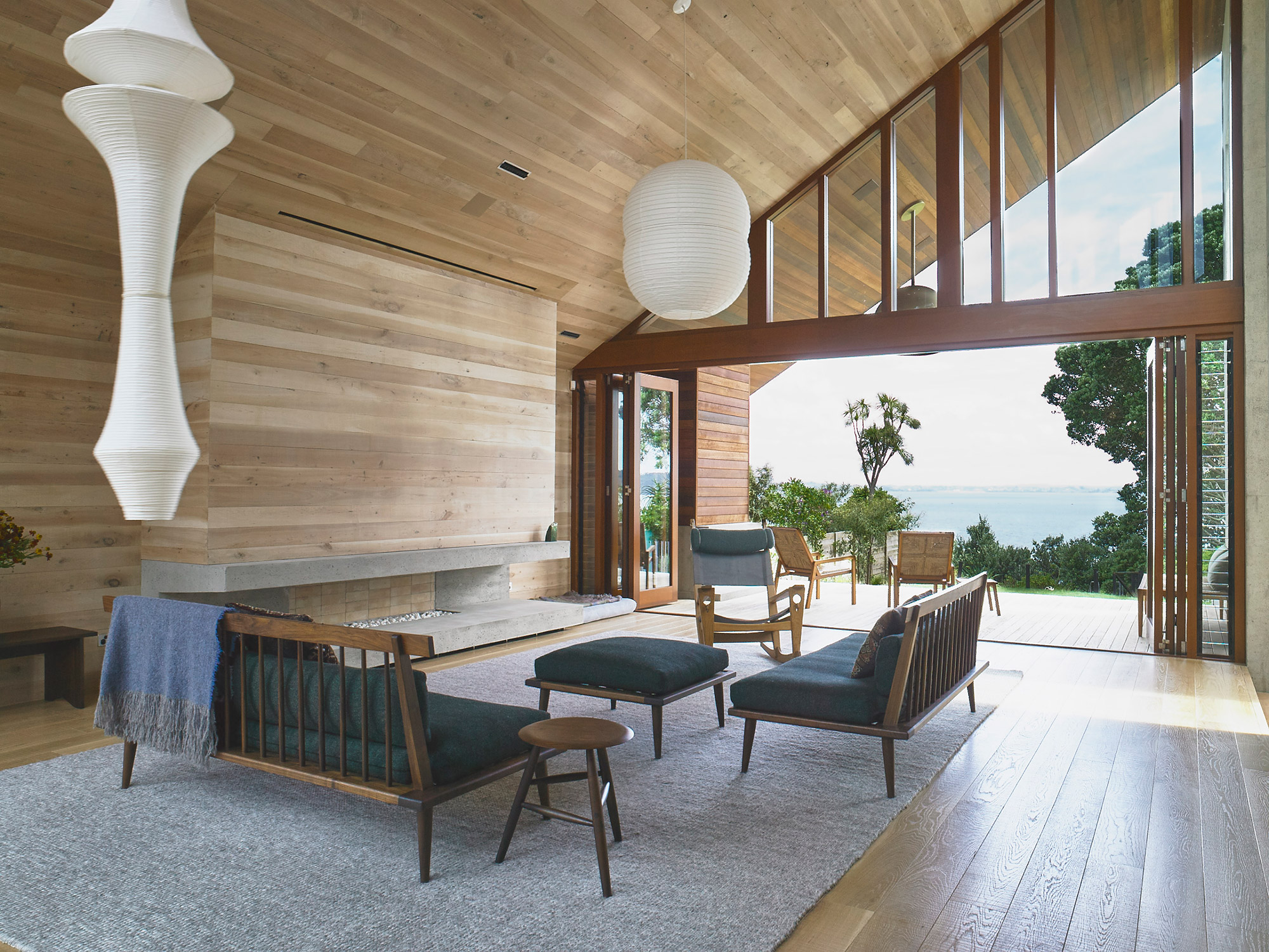 It is envisaged that the house will play host to meditation retreats and spiritual workshops.
This is also a healthy house specifically designed to minimise toxins and electromagnetic radiation. Natural materials, finishes and hand made products have been used throughout; while the structure is made from timber, with no structural steel.
Employing passive design principles, the house includes photovoltaic cells, rainwater harvesting, LED lighting, and a charging station for an electric vehicle.