The house occupies a compact site overlooking a leafy gully in central Auckland suburb.
An open ended timber box is propped on top of a rigid block-wall base, focusing out to the landscape. It is like a rich jewellery box with its plain exterior giving way to a richly textured interior.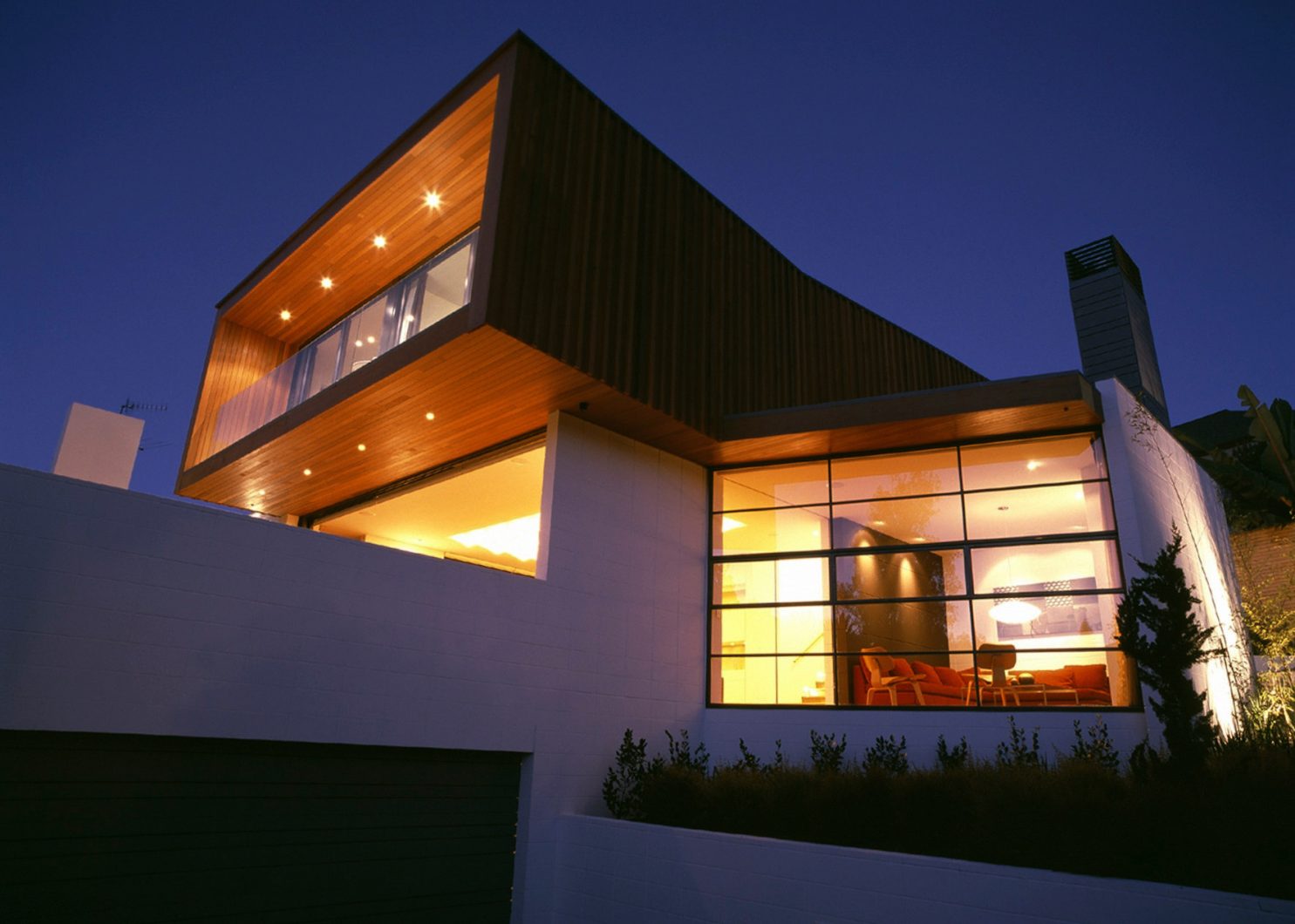 The house is composed of a series of indoor and outdoor terraces, drawing the nature in and the interior out. It has a spatial character similar to a hillside village, with a variety of irregular shaped spaces arranged around three outdoor terraces and with a variety of routes connecting them.
The design is an elaboration on the local modernist tradition.