This compact two bedroom house occupies a rear site adjacent to a school in Te Awamutu. Our client was seeking a fresh design which was spatial and visually inventive, and which engaged with her garden in an interesting way.
The design takes as its starting point a rectangular modernist box which is then carved out with arcing walls that orientate the house to the landscape, the sun and the entry. These arcs shape a free flowing living space at the heart of the house, which opens out to garden courts to the east and west for morning and afternoon sun.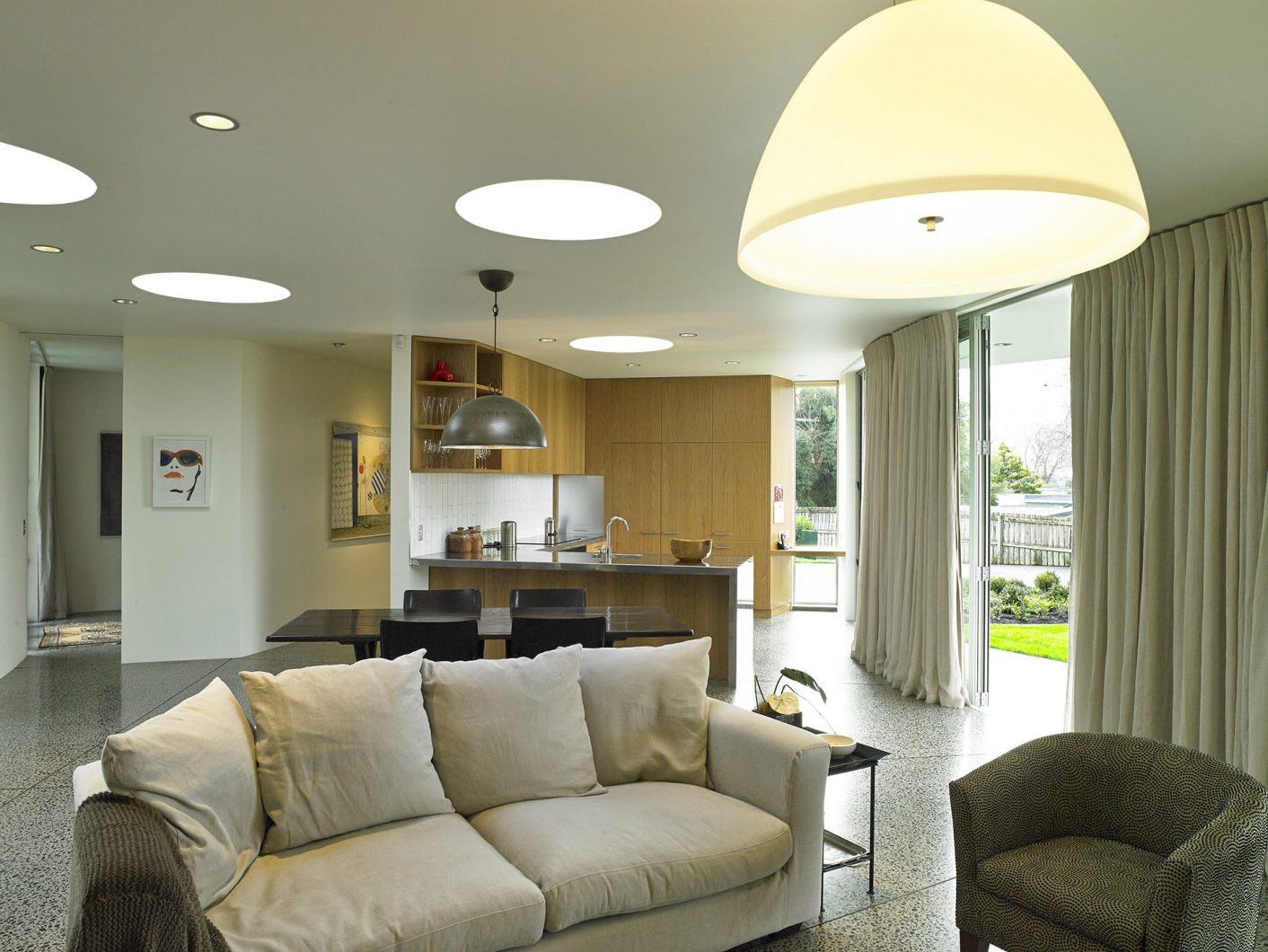 The design gains its character from the interplay between the rectilinear and circular geometries, with covered verandah spaces formed within the overlapping zones. The rectangular roof plane is punctured with circular holes and skylights, reinforcing this central theme. The plain concrete walls of the box form are contrasted with the natural cedar of the curved walls, suggesting a hard protective exterior cut away to reveal a soft inviting interior.