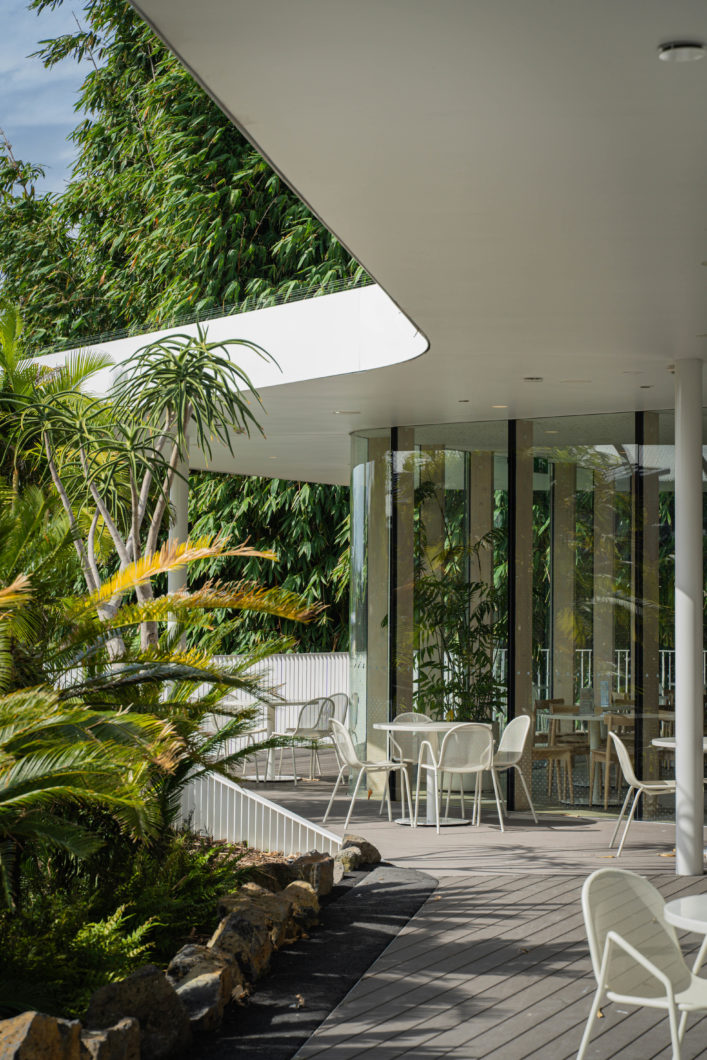 Te Puna at Auckland Zoo receives National Award
NZIA
The Te Puna Cafe at Auckland Zoo has won the 2021 NZIA National Award for Public Architecture. The project began as a commission that won through an RFP and design competition. The project is positioned in a unique lakeside setting in the centre of Auckland Zoo and forms part of the wider South East Asia Jungle Track development. Priority for animal welfare informed a series of design responses to ensure visitor experience is in harmony with the Zoo's conservation ethos.
Te Puna Cafe was in association with Jack McKinney Architects and collaboration with Zoo design specialists, Studio Hansen Roberts, meant that an integrated design into the surrounding landscape was achieved. The building performs as a cafe by day and a function venue by night, functioning also as a safe zone in the event of an emergency.
Inspired by the natural world and unique Zoo character, the plan and geometries of the building create a series of distinctive and connected spaces that provide character and intimacy. The sinuous glass-line invites natural light and connection to the wider environment and the experience of the space becomes an extension of the landscape.
"Te Puna cafe's fluid geometries, reminiscent of a coastline studded with sheltered niches, provides various spaces to sit, eat and socialise…"
Read the full article here