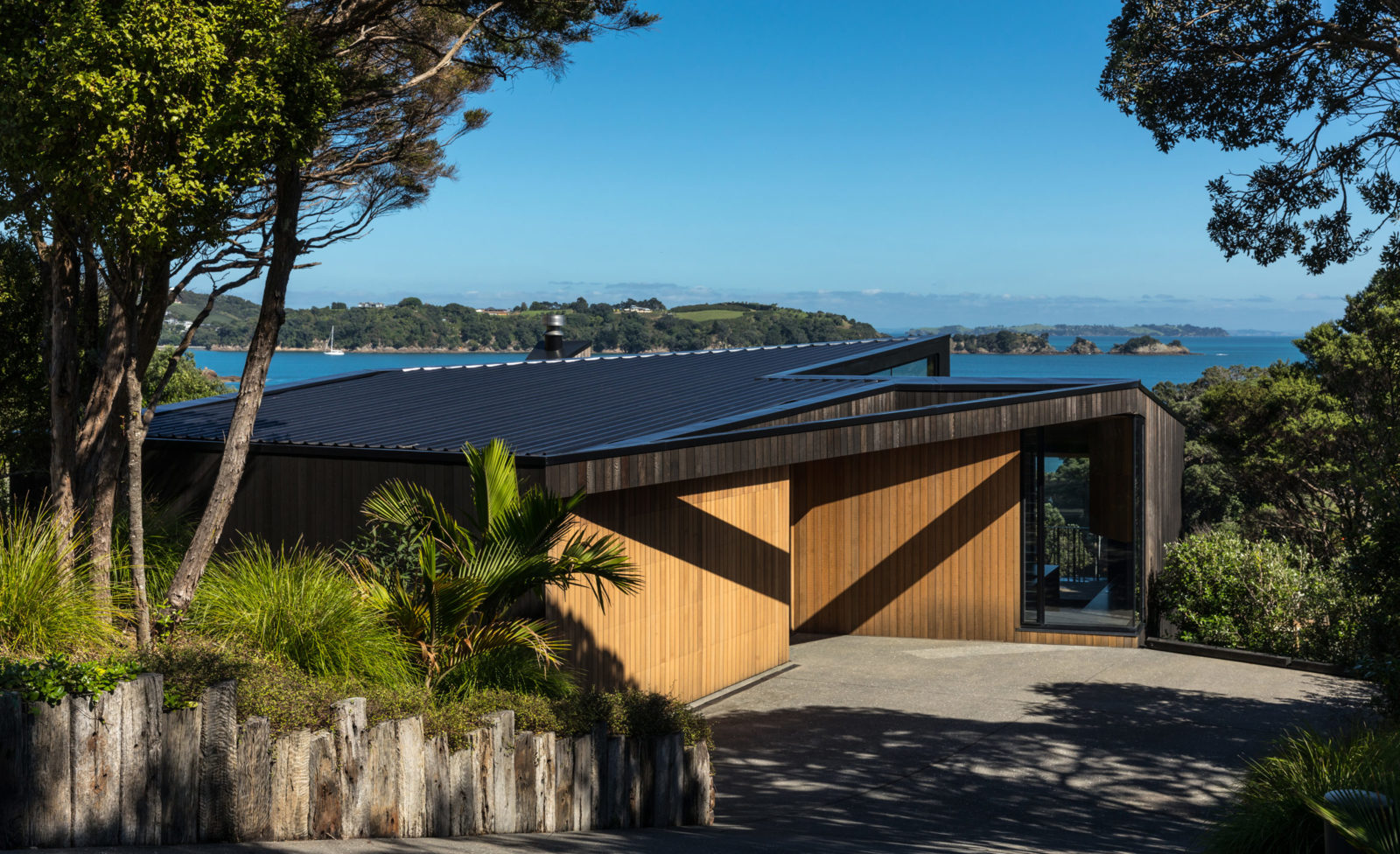 Sandy Bay House picks up a local award.
NZIA
We're thrilled to announce that this year we have won a housing award for the beautiful Sandy Bay House in the NZIA's Local Architecture Awards.
This striking Waiheke home sits amongst a steep bushy site overlooking Oneroa's Sandy Bay; the dark rock like form conceals a light filled cedar interior.

See the jury's comments below.
"The site is a Waiheke cliff and the original owner wanted a bach, and that is, remarkably, pretty much what Stevens Lawson gave them. The interior walls are sarking, albeit cedar sarking, with the wall facing the bay fully glazed and opening onto a deck. It's a like being in a cabin on the hillside, except that roof, ceilings and walls are all on rakishly bisecting planes, allowing for some delightful window shapes that send shifting shafts of light into the house throughout the day. The kitchen to one side also elevates the general effect, with big black granite bench tops and back wall. The stair to downstairs takes you into a deep dark space, where intimately scaled bedrooms with their own charming sea views await. The shower boxes boast curving tiled walls, but the bath goes one further: it's set in a curved cedar frame, with the sarking on the wall curving around behind the bath, closely following its line. No one can see in, but the view looking out is beautiful and deeply relaxing. There should possibly be a law against baches this good."

Our thanks to NZIA, our adventurous clients and the whole team involved who worked tirelessly to execute this beautiful home.