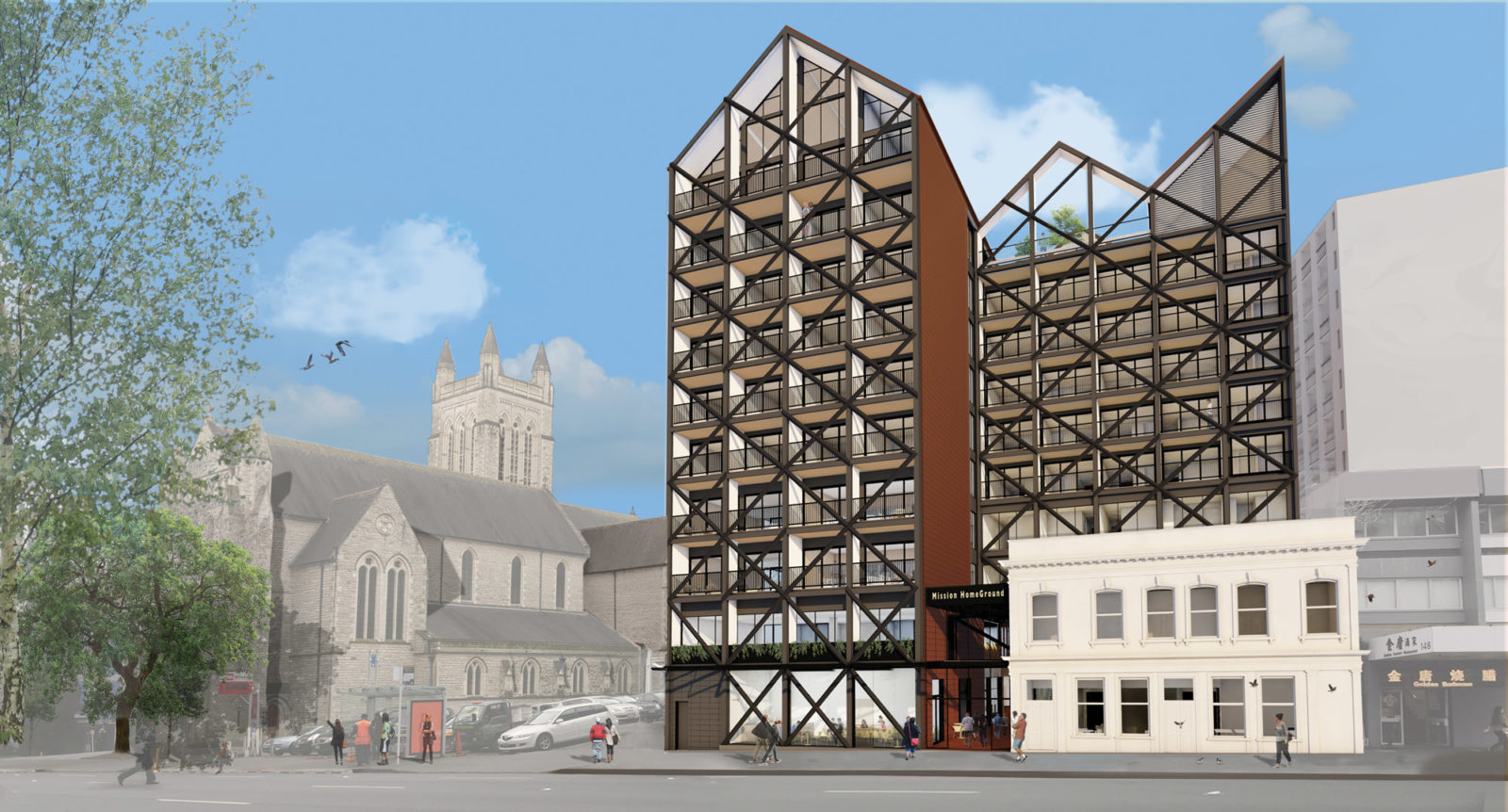 We're delighted to share with you Mission: HomeGround.
An ambitious undertaking for the Auckland City Mission, to transform the current site of the Auckland City Mission into a welcoming home, community centre and a place of refuge for all who need it.
It's been our privilege to continue working with the Auckland City Mission to deliver this exciting and meaningful project right in the heart of Auckland's city centre. Find out more about Mission HomeGround here and if you'd like to support Mission HomeGround click here.