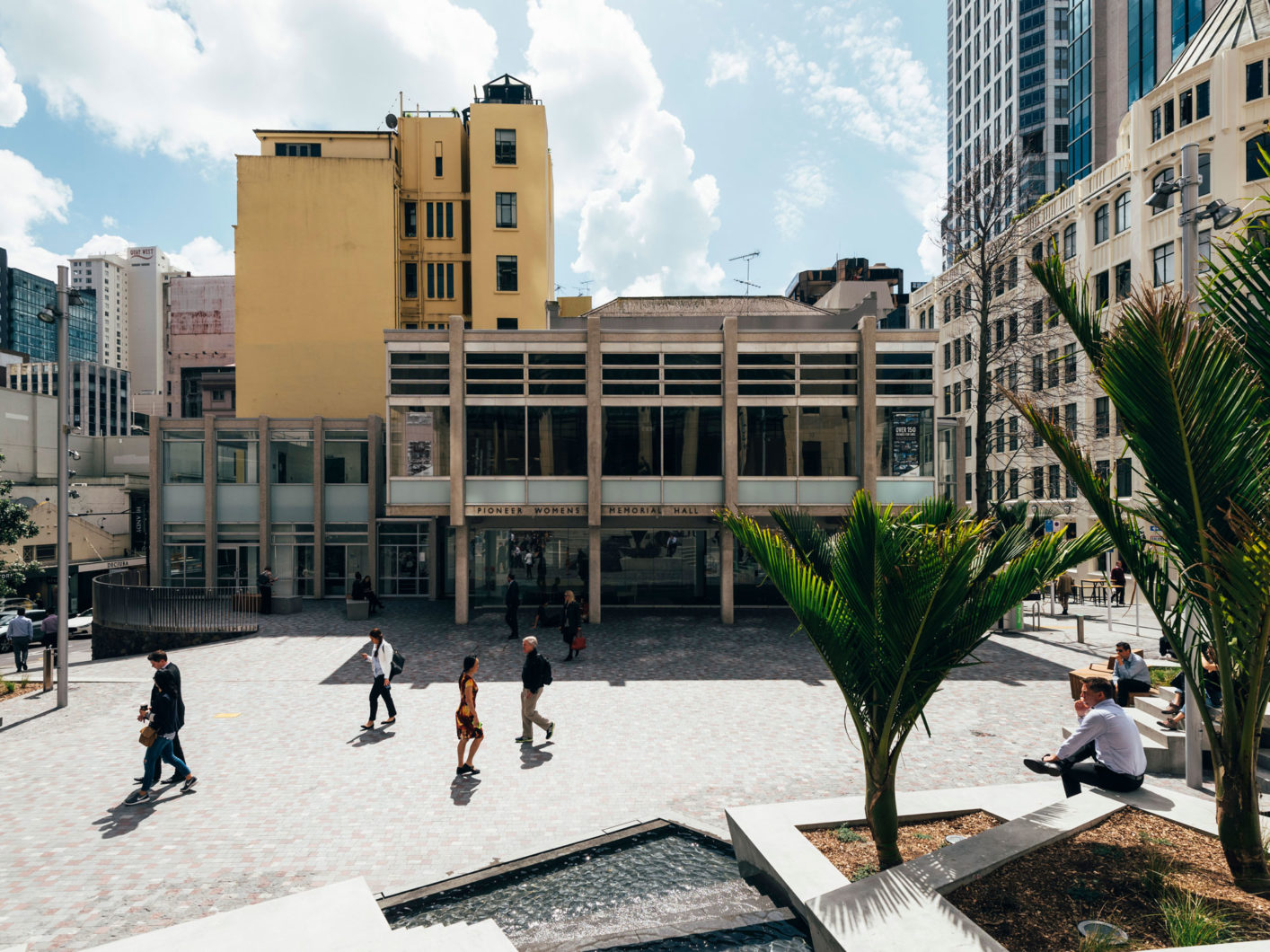 The much enjoyed, collaborative redevelopment of Freyberg Place and the Pioneer Womens Hall, has earned Ellen Melville Centre the honour of national recognition in the category of Planning and Urban Design at the 2019 NZIA Awards.
Our thanks to the hardworking team at SLA; with particular gratitude to lead architect Yvette Overdyck, and Elspeth Gray.
We share this award with, and give thanks to our collaborators; John Reynolds Artist and Isthmus Group for their massively important contributions to the success of this project.
Ellen Melville Centre has become a pivotal development in High Street precinct much revered for widening the community focus of the area and revitalising the amenity provided by the Pioneer Womens Hall.
SLA
Freyberg Place photographs courtesy of Isthmus and David St George
Landscape Architect: Isthmus.
Artist: John Reynolds.
Waterfeature artwork: Graeme Tipene Ngati Whatua Orakei.
East wall artwork: Lisa Reihana