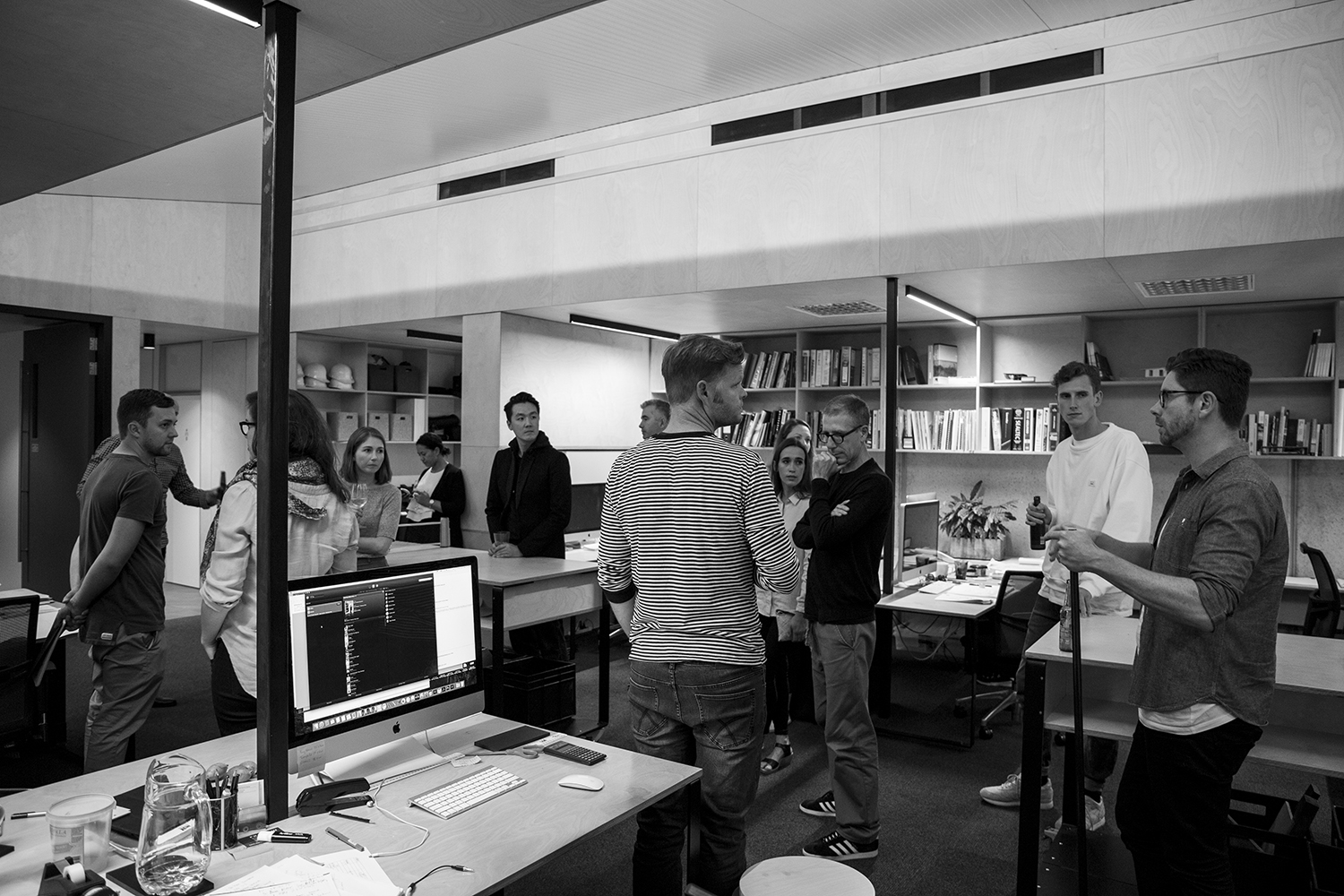 Stevens Lawson visit Strachan Group

Our thanks to Strachan Group Architects for hosting us at their Kingsland studio last Friday for a fun evening of pecha-kucha presentations. Presenters from both SLA and SGA shared brief insights into the personal and professional dynamics of working on various projects, and the processes undertaken to execute them.
We found the presentations an exciting and informative opportunity to share knowledge between studios, as well as being given a private tour of Strachan Group's new office, leaving SLA staff a little envious.
We're excited for round two.