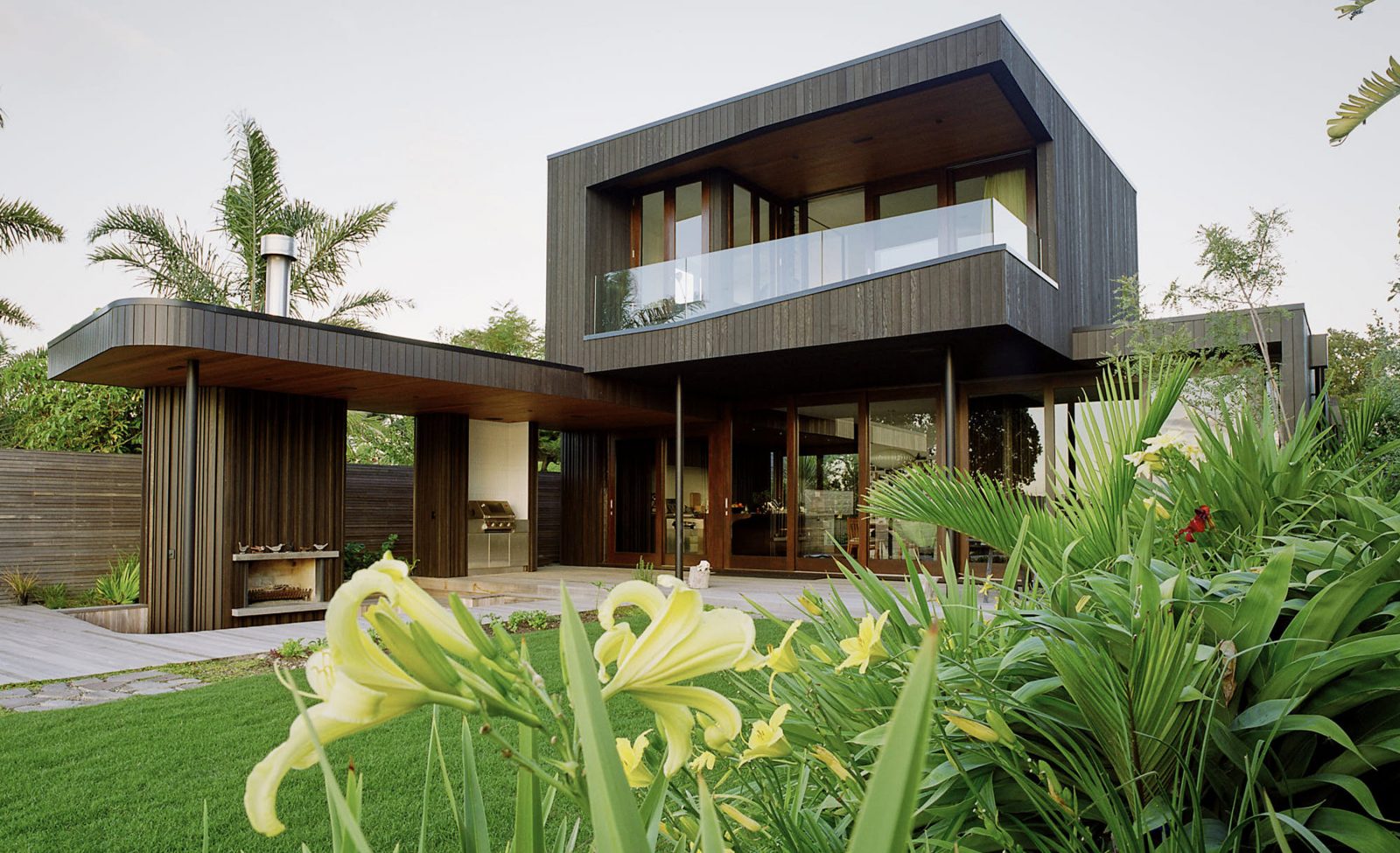 Stevens Lawson home on market valued at 6.1 million
Cox's Bay House
A former Home of the Year which comes with its own private boat ramp, World War II winch and was once home to a boat builder's yard is on the market for the first time.
The luxury, waterfront four-bedroom property in Westmere boasts a sunken lounge, media and games room, swimming pool and spa, and is valued at $6.1 million.
The high-spec two-storey pad sits on 1183sq m of land and has a floor area of 428sq m. It was designed by award-winning architecture firm Stevens Lawson and built in 2005 for the current owners, graphic design firm founder Bret Gower and his partner. The property is at 34 Rawene Ave and was crowned NZ Home & Entertaining Home of the Year in 2007.
It's for sale by tender and is being marketed by luxury property firm Kellands Real Estate. QV records show the property has a 2014 valuation of $6.1 million. However marketing agent Martin Dobson said he expected it to sell above its capital valuation.
The listing ad describes the home as a masterpiece without peer in terms of design and craftsmanship.
"Inside you'll discover an unfolding narrative of multiple living spaces, concealed rooms and clever Zen-like courtyards. The statement kitchen is cleverly finished within the overarching theme of random timber battening, and along with the outdoor fireplace and gathering zone, pool and spa, offers uninterrupted sea views and a tranquil sense of engagement with the ebb and flow of the tide."
The property has featured in design and architecture magazines. A 2007 article said the darkly clad house was a reference to seaside baches of the 1950s, with the sunken lounge a nod to later period conversation pits.
It bucked the trend towards open-plan living, with the owners telling designers they wanted "a dwelling full of different and inviting spaces".
Tenders close on April 9.